BOY SCOUT TROOP 440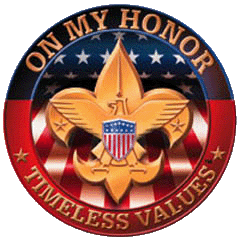 Boy Scout Troop 440, chartered to the Evansville Fire Department Relief Association, has been serving the youth of the western portions of Douglas County for 41 years. Our program offers boys, ages 11 - 17, the ability to learn outdoor and leadership skills they will use throughout their lives.
This Troop has a rich history of development of leaders. There have been several young men obtain the rank of Eagle, an accomplishment that is obtained by only about two percent of all boys who enter the Boy Scouts.
West Douglas County boasts a Troop that is active in the community providing outdoor activities to our youth as well as service to the community. This year alone, the boys of the Troop have provided over 100 hours of service to the community and other organizations.
The Troop generally meets every Monday throughout the school year at the Brandon Auditorium at 6 p.m. Meetings during the summer months vary.
Further information may be obtained by contacting Wayne Stephens, Scoutmaster, at 320-524-2499.
CUB SCOUT PACK 445

Cub Scout Pack 445 is chartered to the Brandon Lions Club. The Pack has 21 registered youth from the ages of 6 through 10. The Pack is very active with some activities during each month of the year.
The organization helps to develop character and leadership in the youth of our community through its program.
The leadership of this Pack believes strongly in service to the community and has provided well over 100 hours of service during the last year.
Over the last several years, nearly 100% of all boys turning age 11 have progressed into the Boy Scout Troop.
Further information may be obtained by contacting Brenda Thomson at 320-524-2313.